A few months ago, May. 
When I'm away from you, I'm happier than ever
Wish I could explain it better

— Happier than Ever by Billie Eilish
It's final projects hell month, my stack of moving boxes are begging me to fill them, I am running on the delightful concoction of sleeplessness, instant coffee, and anxiety. Suddenly, the faint siren song of summer beckons me over and tells me that I need my own bike.⁠01 Boston also has the Bluebikes bikeshare program, which MIT affiliates can get a discounted yearlong membership for $45! it's pretty worth it if you don't have your own bike, but it's annoying when all of the nearby stations are empty/full when you need to borrow/return a bike respectively. MIT also has an annual bike auction where you can get decent bikes for prices comparable or better than that of Craiglist, but I was impatient. I drop everything and open up Craigslist. 
My dad got our family cat off of Craigslist over ten years ago, and the interface hasn't changed much since. I don't know much about bikes, so I judge each listing purely by vibes. I avoid listings IN ALL CAPS because they seem sketchy.⁠02 beware that some bikes being sold on craigslist are stolen! you can check by searching up the bike's serial number on bikeindex.org/stolen. it's a glaring red flag if the serial number has been scratched off Eventually I message someone selling an old hybrid bike, a 1995 Gary Fisher, and we meet up at the Somerville Star Market parking lot. He suggests that I ride around for a bit before paying for it. A bike thief trying to get rid of a stolen bike wouldn't encourage someone to take their time, right? The rusty bolts tell me that the bike must've lived several lifetimes, but a few laps around the parking lot tell me that this bad boi is the one. 
June.
Do you read my interviews?
Or do you skip my avenue?
I ride my bike for nearly an hour every day to speed up the part of my commute between the commuter rail station and my summer internship office. It's nice that the commuter rail exists for getting to suburbs outside of Boston, but it sucks that stations rarely have public transportation that reach the rest of town. 
I don't know if I'm just tired from a laundry list of things going on in my life that can possibly make me tired, or my job truly sucks, but being tired certainly makes small-ish grievances unbearable.
I hate the way that the commuter rail elevator smells like warm, fermented piss. My bike is too heavy to carry up three flights of stairs, but I can't hold my breath for the entire time it takes for the elevator to crawl between the platform and the station. I consider the stairs every time. But I still end up taking the pissy elevator because I'm tired. 
I hate the way that I'm not charismatic enough to convince management that I do know what I'm doing, that I don't need my project to be whisked away by a full timer the moment I get stuck, that I, not the engineers downstairs, made this component. 
I hate it when I just barely miss the commuter rail on my way home, adding another hour to my 7am-7pm⁠03 i'm actually at work from 9-5, but if it's not clear enough my commute sucks ass and eats up so much of my day workday. 
The thought of quitting first crosses my mind when I'm loitering on a gravel footpath between the station and my office. I have to get off of my bike for this part, so it's easy to just not get back on. 
It's a nice view. Concrete strip malls and multilane highways in the Boston suburbs aren't very different from the ones next to my childhood home thousands of miles away — architects and city planners characterize the sameness of car-centric suburbs as "lacking a sense of place." But this is the one section of my commute that has a strong sense of place, at least in my mind. Telephone wires that divvy up the sky, trees and shrubs made robust shades of green by adequate rainfall. You don't get that in California. I should talk to my manager about the things that bother me. 
Rain from yesterday's storm still lingers in the dampness of the air and my shoes. It's rained nearly every day in the past few weeks, and of course the angriest clouds always coincide whenever I'm out biking to or from work. I can't frame the way I've been treated as misogyny, because I myself can't say for sure that that's behind each incident individually. I know for a fact that the sum of my experiences can't have been a fluke, but it's never the jumbled up, eraser crumb putty ball of experiences that they're going to dissect.
No matter how carefully I tiptoe through the minefield of corporate rules and language, it's bound to detonate on me. 
I'd rather just avoid it altogether. I search up how long it would take to bike the 20 miles home. 2 hours. That's not much longer than waiting for and taking the train back. 
Don't say it isn't fair
You clearly weren't aware that you made me miserable
Instead I drag myself to the office an hour late and mumble an excuse about my bike breaking down. 
"Aw that sucks. I can fix your bike for you though! You know, I'm a robotics engineer. And you study, what? Anyways you're not a robotics engineer." 
With encouragement from the various support systems⁠04 there were a few factors that said support helped me consider, but it basically boiled down to the fact that i was tired and miserable and had decent savings (ironically from not quitting my internship last summer that i also did not enjoy). it's a privilege to be able to walk away from a job that's not working out, which it really shouldn't be but says a lot about the systems that bind us to soulsucking 9-5s :p in my life, I tell HR the next day that "unfortunately various things in my personal life are demanding my attention" and hand over my office keys. I bike down the narrow shoulder of multilane suburban roads with the wind in my hair and a grin plastered across my face. 
July.
'Cause I'd never treat me this shitty
You made me hate this city
The road is actually a nice place to be when it's no longer just the path that leads from home to work. I can see why some people like being out on the road, whether on a bike or car: it's the independence, the freedom to visit faraway places, the comfortable solitude if you're alone, or the good company if you so choose to bring someone along. I think the comfortable solitude of biking is my favorite part. I can get lost in my thoughts, and my mind generally produces the good kind of thoughts when I'm biking. No one gives a shit about how charismatic you are when all you have to do is pedal. 
Now that I'm Funemployed, I get to do all the things I haven't had time for during the school year. I'm making art again for fun. I fiddle with electronics and make bad welds, but they're slowly getting better. I resolve my silly OX. I spew my garbage on the blogs to feel slightly less unemployed.⁠05 i love being paid to overshare on the internet I volunteer for the Women's Technology Program⁠06 a free, four week summer program at MIT for rising high school seniors and wish that all workplace environments could be as supportive as the one I've witnessed at WTP.  And when all I feel like doing is rotting in my bed and scrolling through social media, sometimes I let myself do that, but other times I drag myself on my bike. Because all I have to do is to pedal. 
I like Boston a lot because it's not as concrete jungle-ly as NYC. There are actually quite a few nearby spots for touching grass, reachable by the T or the commuter rail, or by bike if you have the time like I do: 
Arnold Arboretum (about 5 miles from MIT, at the end of the orange line T)
Middlesex Fells (about 8 miles from MIT, along the Haverhill commuter line)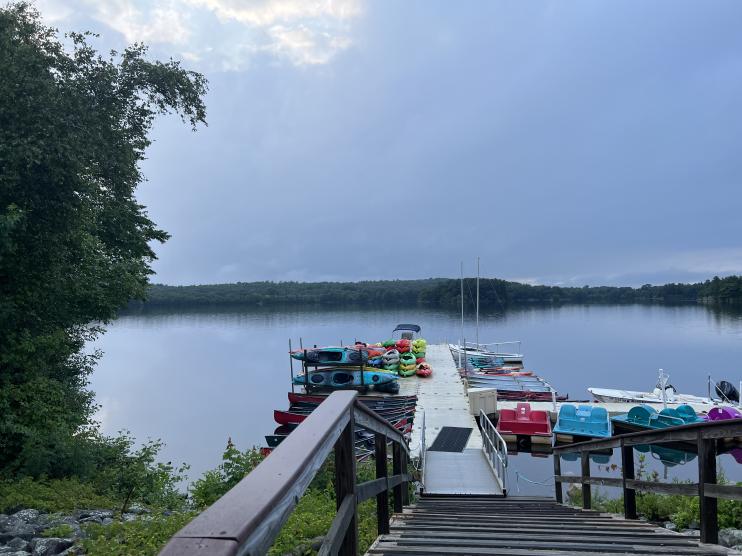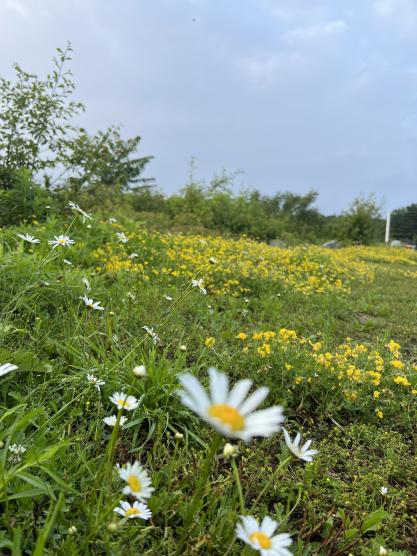 Walden Pond (about 20 miles from MIT, along the Fitchburg commuter line)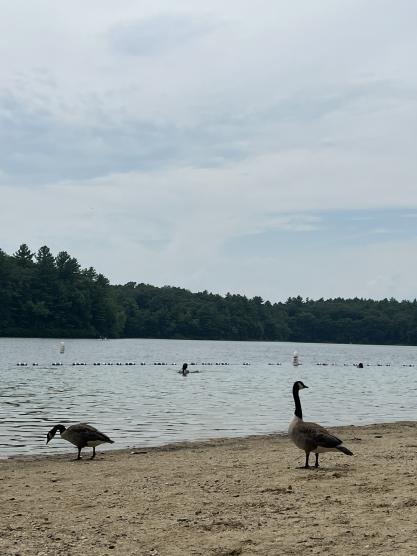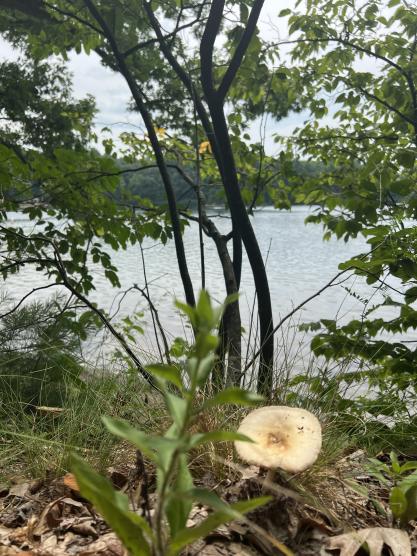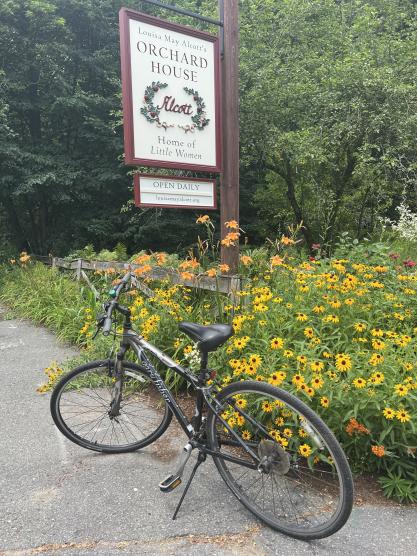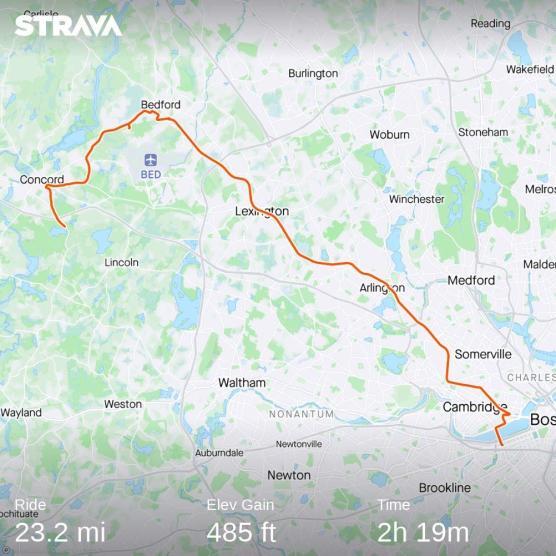 August. 
I remember my friend Isabella biking across state lines to Providence last year, so I'm inspired to do the same. I stuff my bike lock, five granola bars, a tube of sunscreen, my water bottle and a light jacket into my backpack and start biking south. 
I take the Southwest Corridor bike path through and out of South Boston, admiring the gorgeous public playgrounds and community spaces that the city has constructed along this bike trail. I stop at a strip mall Starbucks in Canton, the first suburb outside of Boston city limits for some caffeine. As I reapply sunscreen, Barbenheimer spoilers enter my left ear and complaints about someone's children enter my right.
Sounds like Max may be your favorite child, but Sam deserves to be loved by his mother too. 
I make my way through the suburbs of Easton, Norton, and Attleboro, through picturesque woodlands that I've come to associate with New England suburbia. The further I bike, the houses I see feature an increasing number of American flags. It's as if each suburb is trying to one up the one before it. I pass by large houses with sprawling yards and private playgrounds. Most of them are quiet, but here and there is a family dog frolicking with the two and a half family children.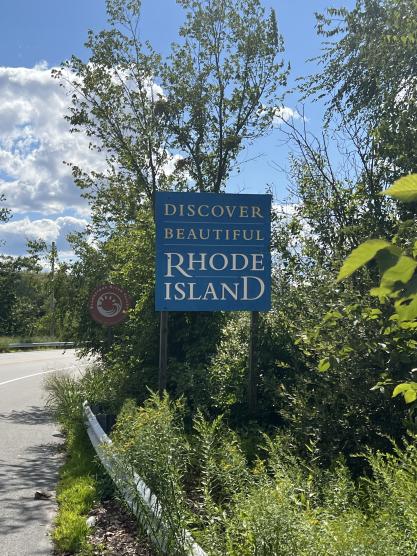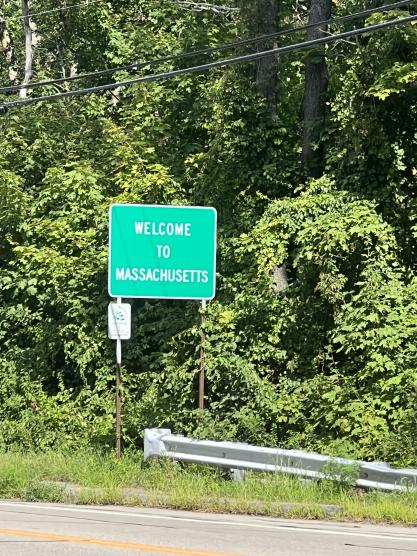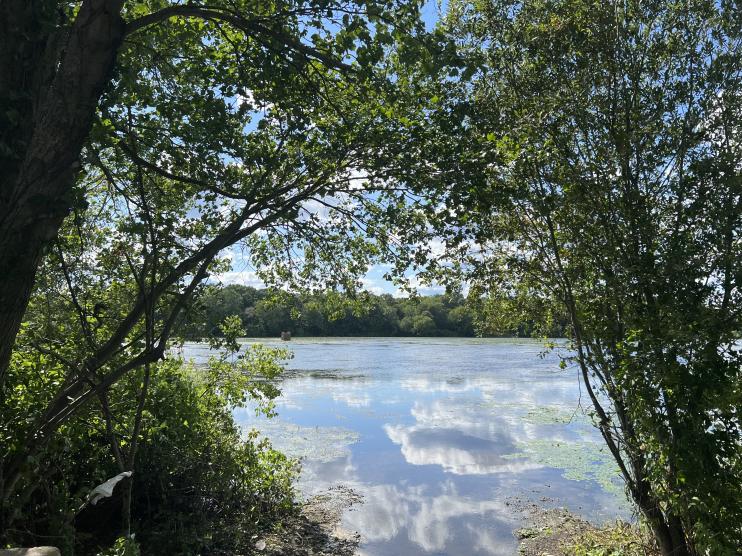 I reach Providence after about six hours of biking. Google maps told me that it would take five, but I'm not sure if they factor in fatigue and biking on a heavy commuter bike. I inhale a tub of precut watermelon from a Trader Joes before hopping on the commuter line back on Boston, sore but happy.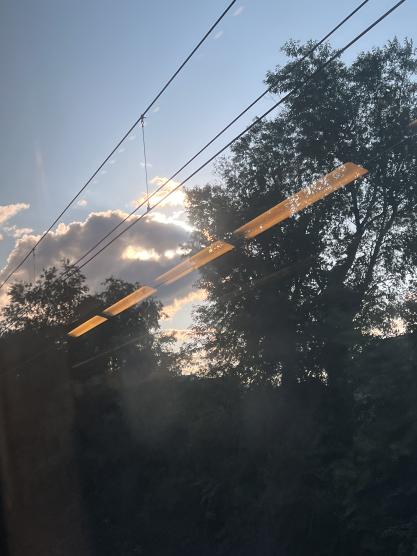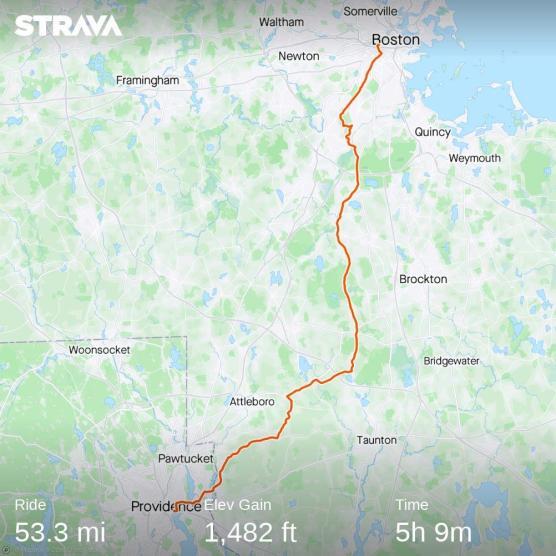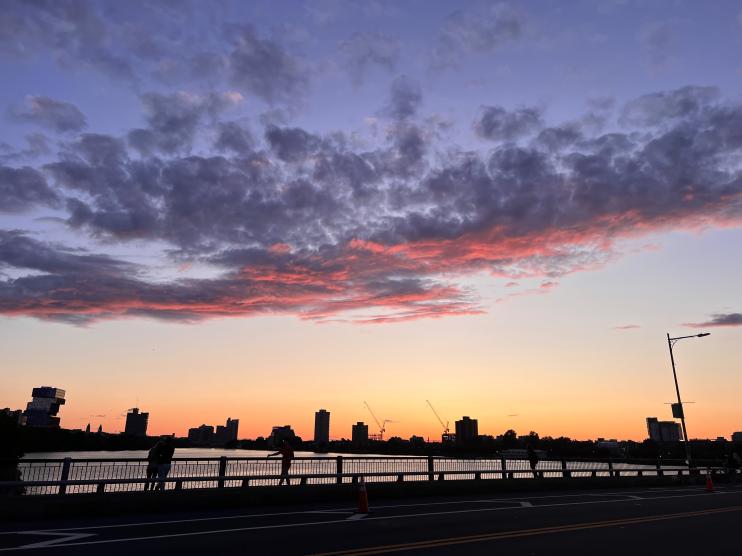 Four days later, my friend Calton invites me on a bike trip along with one of his colleagues. We take the commuter rail to Newburyport, MA, bike through the coastline of New Hampshire, stop at a lobster roll place in Kittery, ME, and bike all the way back to Newburyport.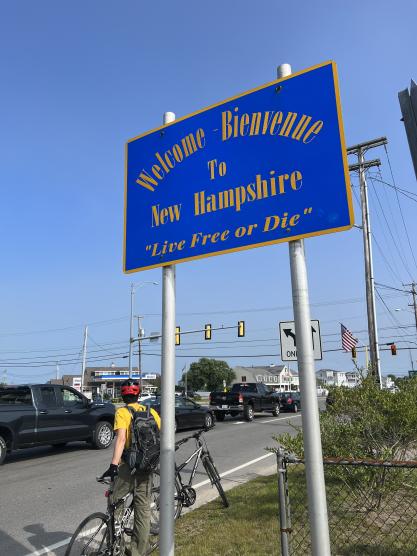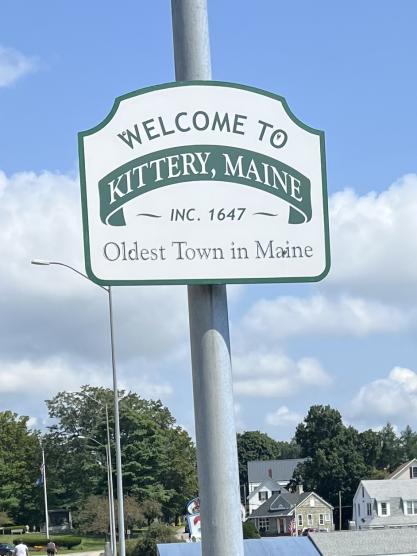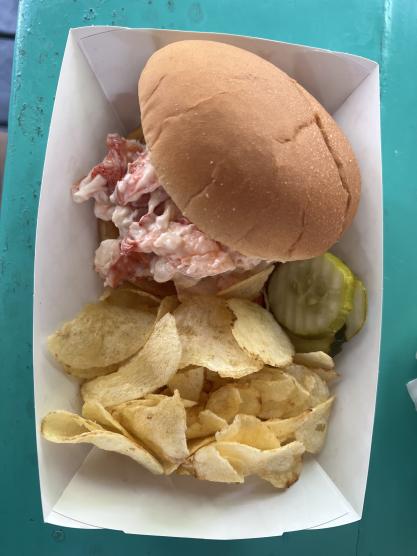 The majority of the route hugs the seaside. U.S Highway 1 reminds me a lot of California Route 1, in a good way, without any of the insipid sameness that permeates strip malls. The elevation hardly changes here and the air is less salty, but I love the ocean no matter which side of the road it's on. 
It's a lot harder to keep up with people fitter than me riding on lighter bikes, but I somehow manage. This time, I'm quite a bit faster⁠07 well only on the way there; my legs gave out in the last ten miles on the way back than Google Map's time estimates.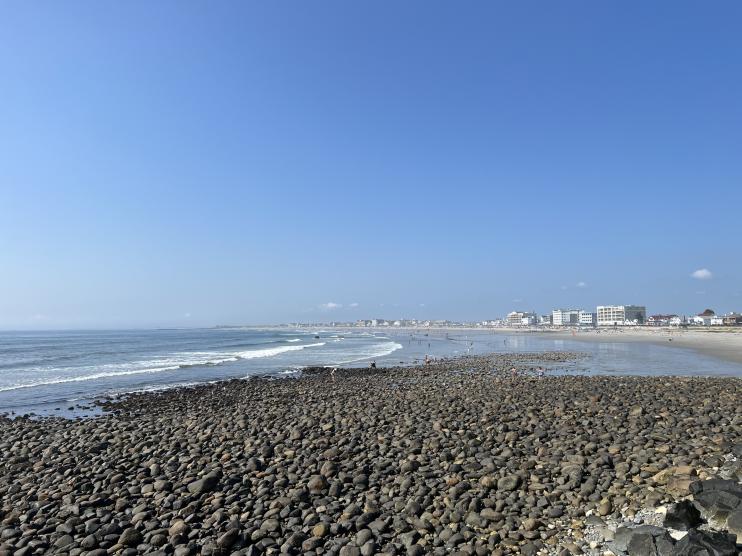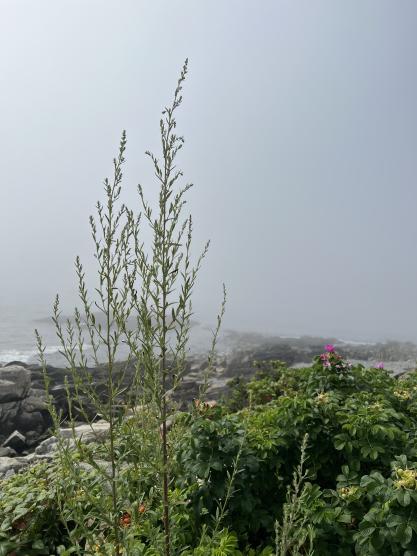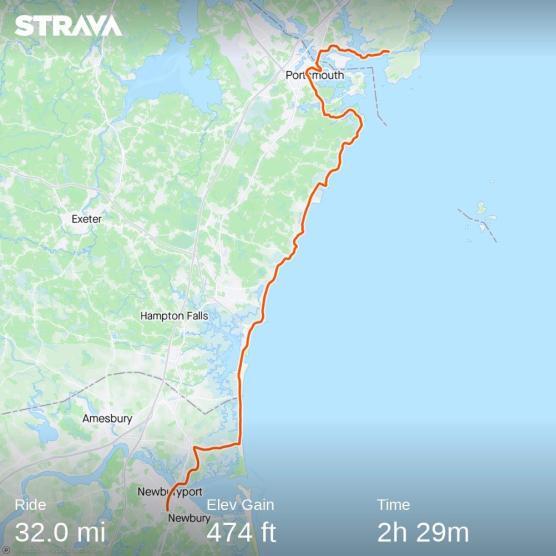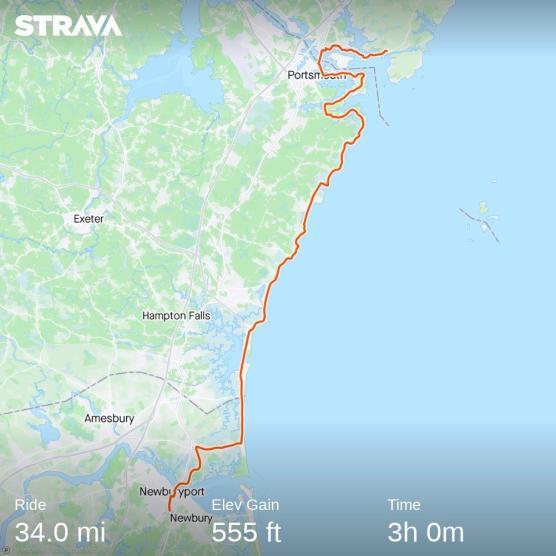 I'm probably in the best shape I've been in since running cross country in high school. That's a whole nother story, but I'll just say that I still have recurring dreams from it and they're never good. If there's anything I took from that experience, it's how to keep pushing up hills. Lately I've been singing a lot of Billie Eilish's "Happier Than Ever" in my head to keep the cadence. I shift my gears, grit my teeth, and push down hard on the pedals with every beat of Billie's cathartic vocals: 
And I don't talk shit about you on the internet⁠08 well isn't that ironic
Never told anyone anything bad
My understanding is that it's better for your posture if you keep your head up, eyes focused towards the top of the hill. But if the hill is particularly bad and it doesn't seem like I'm getting anywhere closer to the top, I glance down. The blur of the ground I'm leaving behind tells me that no matter how slow I'm pedaling, I'm certainly moving forward. 
So don't waste the time I don't have
And don't try to make me feel bad
And if I'm hardly moving even on the lowest gear, I get off and walk my bike over the hill. It's fine if I slow down and take my time because time is the one thing I have right now. I'll bike over the whole thing next time. I have my whole life for that, for learning how to navigate difficult workplace situations, for figuring out happiness inside a corporate setting.
For now, I'm happier than ever outside.